Our Purpose
Meriwether, Wilson & Company, PLLC
Meriwether, Wilson and Company PLLC – your Iowa partner for financial excellence. With offices in West Des Moines and Perry, our dedicated team at Meriwether has been delivering audit and tax solutions to businesses and individuals since 1949. We cater to a diverse range of industries and clients.
Our journey has been one of growth and deepening connections with our community. We have evolved into a full-service accounting firm, proudly providing solutions that enable our clients to thrive.
However, our story isn't just about numbers – it's about people, partnerships, and the pursuit to financial security. At Meriwether we're more than just accountants; we're parents, leaders, community advocates – a diverse team committed to simplifying your financial needs through personalized guidance. We understand the intricacies of managing financial stress while pursuing a fulfilling life and career. Schedule a free consultation today and let us know how we can serve you.
Professionalism
By combining our expertise, experience, and the energy of our staff, each client receives close personal and professional attention. Our goal is to build trusted, long-term client relationships that aid in the development and growth of our clients.
Responsiveness
Companies and individuals who choose our firm rely on competent advice and fast, accurate personnel. We provide total financial services to individuals, large and small businesses, and not-for-profit organizations.
Quality
Our firm's reputation reflects the high standards we demand of ourselves. Our primary goal as a trusted advisor is to provide insightful, quality customer service in a timely manner that adds value to our clients and enables them to make informed financial decisions. We do not accept anything less from ourselves and this is what we deliver to you.
We feel it is extremely important to continually professionally educate ourselves to improve our technical expertise, financial knowledge and service to our clients.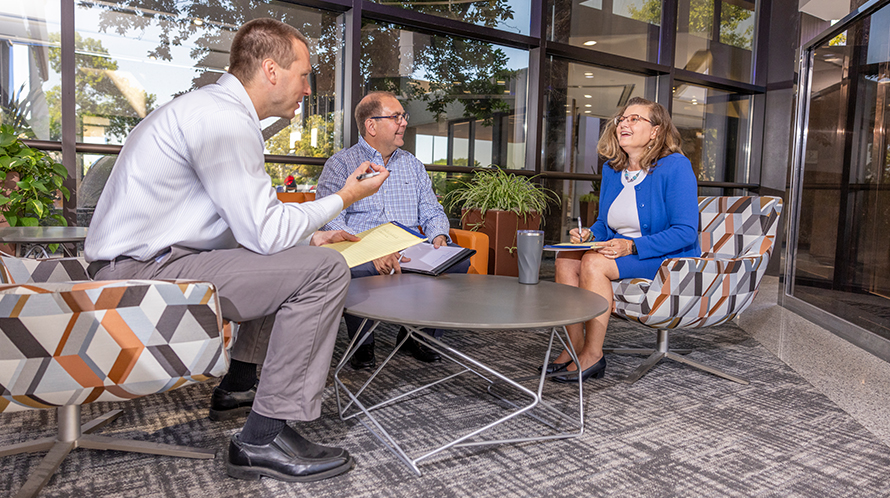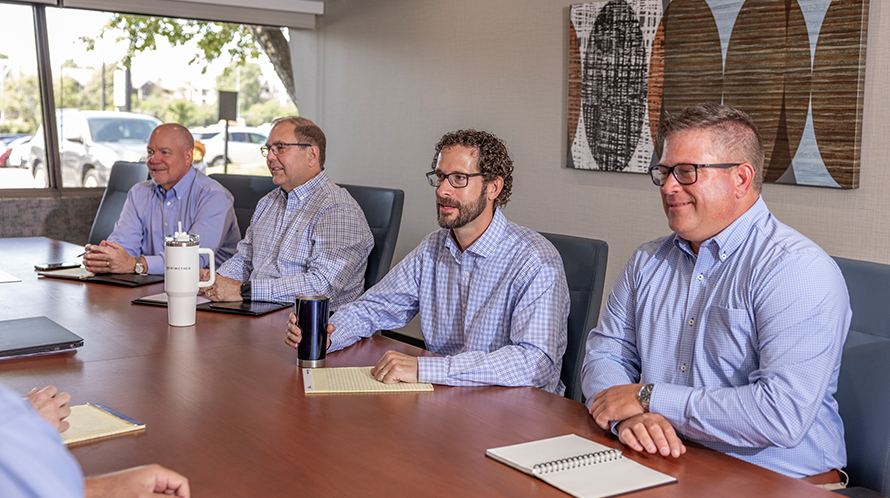 OUR HISTORY
Our firm's rich history began in 1949 as a one-man show by Robert L. Meriwether. In 1966, Robert L. Meriwether and Edward J. Wilson merged their organizations into the CPA firm we are today, Meriwether, Wilson and Company, PLLC.
We take pride in our history and even greater pride in our growth. Our firm now has 50+ employees in West Des Moines and Perry, Iowa.
While we are excited about our growth, we always thrive to maintain the local connectedness and personal relationships we have with our clients and community that are the true foundation of our practice. As for the future, it is one of opportunity and excitement.
Wendy Wiedner – CPA

Member

Kara Lindhoff – CPA

Accounting Associate

Connor Wiseman – CPA

Senior Accounting Associate

William (Bill) Bauer – CPA

Member

Shelby Ausman

Senior Accounting Associate

Ben Peterson – CPA

Member

Andrew Mercer – CPA

Senior Accounting Associate

Kathleen Gibbons

Administrative Assistant

Matthew Vogl – CPA

Manager

Caitlin Cain – CPA

Senior Accounting Associate

Fran Daughenbaugh

Administrative Assistant

Colton Lenz

Accounting Associate

Travis Kinney – CPA

Senior Assurant Associate

Ying Li – CPA

Tax Manager

Andrew Schon

Accounting Associate

Brandt Heintz

Accounting Associate

Julie Detlefsen

Office Manager

Sara Wingfield

Small Business Consultant

Gina Gates

Director of People and Culture

Aaron Ostwinkle

Director of IT

Carter Hovey

Accounting Associate

Brandis Cowern

Receptionist
Elaina Clayton

Administrative Assistant

Jennifer Oakes

Accountant I

Heather Karolus

Bookkeeper

Cindy Stevens

Accountant II

Julie Belgarde

Accountant II

Darren Lindstrom – CPA

Member

Nicki Brown

Administrative Assistant

Leticia Jacobson

Enrolled Agent

Cody Brandes – CPA

Senior Accounting Associate

Nick Siebrecht – CPA

Senior Associate

Megan Annear

Administrative Assistant

Merry Ridnour

Accountant II

Eric Miller – CPA

Senior Accounting Associate
OUR PURPOSE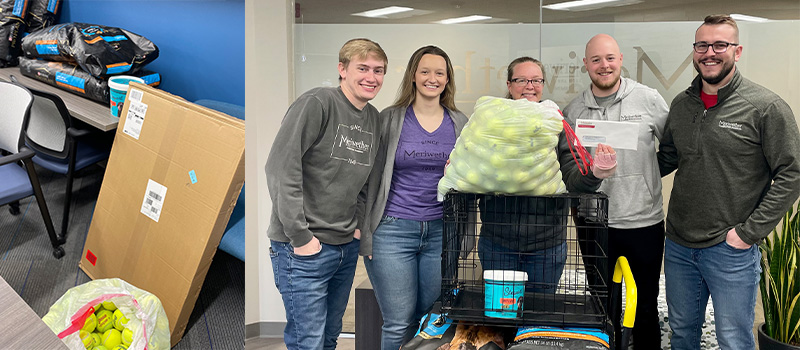 Puppy Jake Foundation
We partnered with the Puppy Jake Foundation to raise supplies and money to help train service dogs for Veterans. They brought some of the puppies in during tax season as a stress reliever!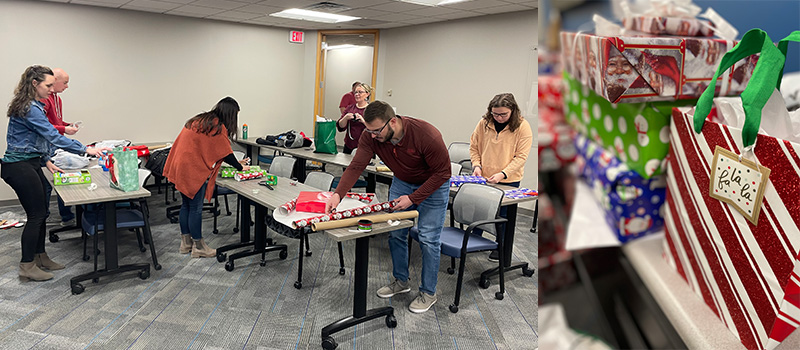 Christmas Wishes for Children's Cancer Connections
We bought, wrapped and delivered gifts for families affected by Childhood Cancer through the Children's Cancer Connection (CCC). And had a hot cocoa bar to spice up the festivities of wrapping.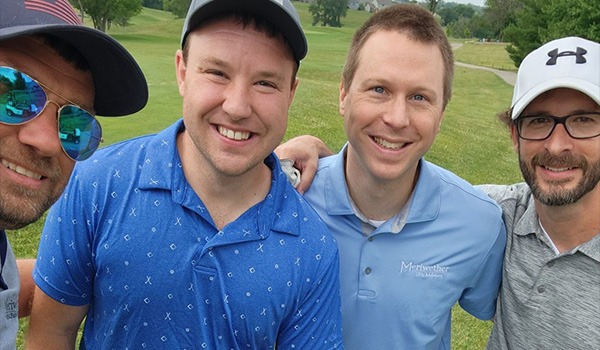 Alex Lemonade Stand Charity Golf
We partnered with our client Northwestern Mutual for a charity golf outing to support Alex's Lemonade Stand Foundation and Blank Children's Hospital. Meriwether sponsored a hole as well as sent a foursome to golf.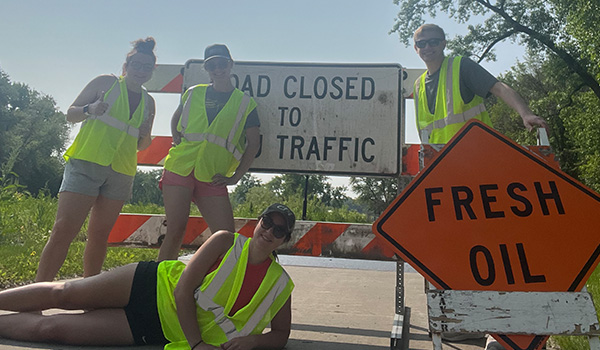 Grays Lake Trail Maintenance
A group from our office used their VTO to help the City of DSM enhance the trail that goes around Gray's Lake. Maintenance Crew!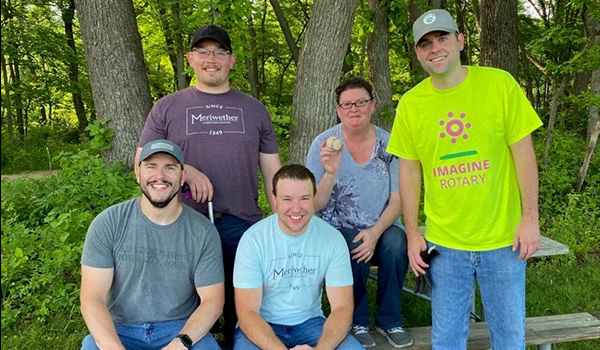 Rotary Park Clean Up
A group from Meriwether used their PTO to help the Johnston Rotary Club clean up Lew Clarkson Park.